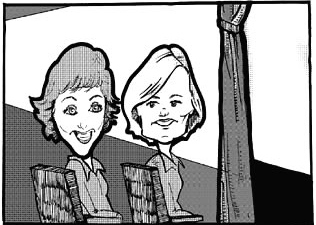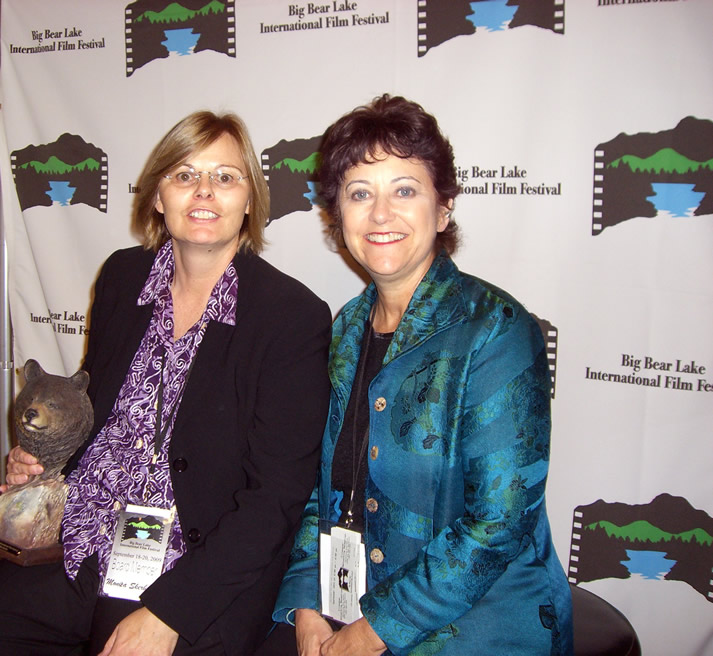 YOUR ALL ACCESS PASS TO LAUNCHING YOUR FILM ON THE FESTIVAL CIRCUIT
By Rona Edwards & Monika Skerbelis
Scroll down to receive a comprehensive Worldwide Film Festival List FREE
Today, filmmakers have more distribution opportunities for their films and film festivals than ever before and serve as a jumping off point to get the word out to promote their films.
In The Complete Filmmaker's Guide to Film Festivals: Your All Access Pass to Launching Your Film on the Festival Circuit, Edwards & Skerbelis reveal professional insights from their experiences and offer hands on practical information for those embarking on their film festival journey who need a helping hand to guide them through the process.
The book also provides candid interviews with award-winning filmmakers, sales reps and distribution companies providing filmmakers with a frank and honest perspective while revealing their strategy and approach to promoting and acquiring films. Interviews include Howard Cohen and Eric d'Arbeloff from Roadside Attractions; Kirk D'Amico of Myriad Pictures; Tony Safford from Fox Searchlight and festival favorites, filmmakers Mark & Jay Duplass, to name a few.
"Finally! A straight-shooting guide to the film festival circuit. Skerbelis' and Edwards' research pays off in this comprehensive guide to navigating your film through markets and festivals. Whether you're heading for Sundance or SilverDocs, this is a must-have for the indie filmmaker."
- Tony Safford, Executive Vice President, World-Wide Acquisitions, 20th Century Fox
"The authors do a good job of balancing potentially tough truths with an encouraging tone. An important companion to any "how to make it in filmmaking" guide…"
- The Library Journal, 2012
Rona Edwards and Monika Skerbelis follow up their critically acclaimed book,I Liked It, Didn't Love It: Screenplay Development from the Inside Out, with 2012's The Complete Filmmaker's Guide to Film Festivals - Your All Access Pass to Launching your Film on the Festival Circuit! from Michael Wiese Productions. There are over 4,000 film festivals around the world and we'll teach you how to how to get the most out of your film festival experience!
BASED UPON OUR WILDLY POPULAR 4-WEEK ESE WORKSHOP ONLINE: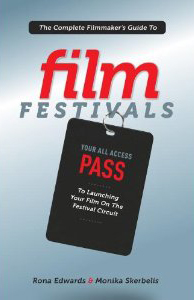 SEE WHAT PEOPLE ARE SAYING ABOUT
The Complete Filmmaker's guide to film festivals
"A thorough and accessible guide to how to make the most of your film festival experience, especially if you are a first-timer trying to crack the code."
- Pamela Koffler, Killer Films, Executive Producer - Mildred Pierce & Boys Don't Cry

"Rona and Monika have done an excellent job encapsulating their careers as both festival organizers and filmmakers to present a pathway for new artists to participate in the film festival world. Their book should be an important resource for any festival goer looking to better understand the history and opportunity of festivals around the world."
- David Straus, Co-Founder of Withoutabox
"The Complete Filmmaker's Guide to Film Festivals is a remarkable resource for emerging filmmakers just starting their festival submission process. With so many film festivals and markets worldwide, this is an essential guide to help navigate the various steps of the festival circuit"
- Rena Ronson, Co-Head, UTA Independent Film Group
"This book is an amazing resource - a comprehensive, user-friendly guide to the
before, during, and after of film festivals. It's like an all-access pass for filmmakers looking to jump-start their careers."
- Howard Cohen & Eric d'Arbeloff, Co-Presidents of Roadside Attractions
"A must-read book for anyone wanting to understand the film festival circuit."
- Kirk D'Amico, President & CEO, Myriad Pictures;
  Executive Producer Margin Call & The Good Girl
.

SIGN UP FOR

ESE FILM

'S PRIVATE EMAIL LIST AND RECEIVE A COMPREHENSIVE LIST OF WORLDWIDE FILM FESTIVALS

ABSOLUTELY FREE.

Just CLICK HERE and put

ESE FILM FESTIVAL LIST

in the Subject Line
Past booksignings & EVENTS
The COMPLETE FILMMAKER'S GUIDE TO FILM FESTIVALS
Book Soup, West Hollywood, CA 

Barnes & Noble Bookstar, Studio City, CA
The Writers Store, Burbank, CA
Vroman's Bookstore, Pasadena, CA 

The American Pavilion Student Program, Cannes Film Festival - Cannes, France
Kinokuniya Bookstore, Singapore
University Film Video Association (UFVA) Conference, Chicago Illinois
Chicago Screenwriters Network, Chicago, Illinois