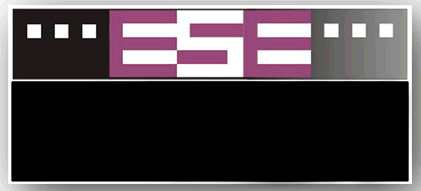 ESE Film Workshops Online provides a unique opportunity to learn the ins and outs of today's Hollywood from working industry professionals via online workshops. Today's world of feature films and television is more complex than ever. Learn from people who work in Hollywood every day. In our courses, we'll walk you through the steps. Let ESE guide you to a successful career in the movie business.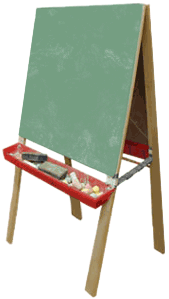 Here's how it works:
Each student will have their own access to the online classroom 24/7;
Each week a new lecture, handouts and assignments appear;
Each assignment is due the following week;
Each assignment receives personal feedback from ESE;
There are discussion boards to post questions and network with fellow students;
Best of all, you have us as your mentors for the duration of the class.
At the end of our courses, you'll have the confidence and knowledge to continue your journey towards success in the film industry.

Our Mission: Help you succeed!
Download the current ESE Film Workshops Online Class Schedule:


Class Info:
Creating A Production Company begins

03/14/2018 - 04/25/2018

Screenplay Development from the Inside Out begins

07/18/2018 - 08/22/2018

Write Your Idea begins

04/04/2018 - 05/02/2018

Maneuvering Film Festivals begins

04/04/2018 - 05/02/2018

Producing the Short Doc with Barbara Multer-Wellin begins

Summer 2018

NEW CLASS COMING SOON IN 2018 TAUGHT BY SYDNEY LEVINE & PETER BELSITO (SYDNEYSBUZZ.COM)
Testimonials:
"Met Rona and Monika this morning. Have enrolled in their Screenplay Development class and looking forward to two more: Finding & Developing New Ideas and Creating a Production Company. I strongly encourage folks who are passionate and serious to move on to the next level to take their classes. The current climate has changed tremendously. It's not enough to just have a script and hope for the best. Be empowered as they share their knowledge and tips on how to navigate the industry. Get their book! Attend their classes! You will never go wrong from learning from people actively working in the industry.
Do yourself a great favor and give your career a power boost." -- Peter Ong Lim, Filmmaker and Cancer Researcher

"Thanks for a superb class! If there was one thing I would like to see changed for this class, it would be to make it longer than 4 weeks. The weekly assignments to walk through an idea from inception to "pitchable" form really forced me to flesh out my ideas more thoroughly before proceeding further with any of them. I also really appreciate having your attention to all my questions these past few weeks, so THANK YOU for answering all of them with great detail. There's nothing like having input from veteran insiders to really get you into high gear. The screenwriting elements covered in this class weren't only an effective refresher for me, they were also presented in a pragmatic approach that made it easier for me to digest." -- Su Fang, Student, Finding & Developing New Ideas

"I'm really excited and inspired by what I learned in this class. In many ways, the curtain of mystery has been pulled back and I feel much less intimidated by the industry. Thanks!" --Timothy Aguire, Film Student, Story Development Process in the Entertainment Industry

"This has been a great class! I am so glad I signed up. I learned a lot and made more of a commitment to my goals. And I learned about so much more: copyright and fair use and film festivals." -- Sabrina Hofkin, Filmmaker, Creating a Production Company

"I want to thank you for giving me the opportunity to take the Creating a Production Company Course.  I think the course materials are excellent (the best I have seen on the subject)--I'm going to benefit from the information you've offered for a long time." -- Mario Moreno, Filmmaker, The Writers Store

"Thanks for a great class! The handouts were gold. Because of this class, I'm holding a ticket to Cannes in my hands." -- Troy Perry, Maneuvering Film Festivals

"The 'Creating A Production Company' class taught by Rona Edwards and Monika Skerbelis is great.  Rona & Monika are founts of information on Hollywood.  The class is a must for those serious about making it in the biz both in LA and out." -- Boris Layupan, Creating A Production Company

"As an independent producer it can be intimidating to navigate the stormy waters of development. ESE gives you the tools and know-how to confidently throw your hat in the ring, as well giving you the fundamental understanding of production company infrastructure to give your projects the backbone they deserve." -- Randall Rosa, Celtic-Rose Ent., Creating a Production Company
Absolutely
No Refunds
after start of course. A 20% administration cost will be deducted from the total course fee for cancellation(s) up to 48 hours in advance of class commencement.